Set Up Your Account
Once you're set up as a business customer buying onecodes is easy. onecodes can then be delivered to your recipients via SMS or email either by you or we can do it on your behalf.
Sending The onecode
All onecodes also have a unique PIN for added security. Once your recipient receives their code they simply click on the link and go straight to onecode.co.uk to spend it!
Huge Reward Range
The range of reward options is fantastic, from physical gifts and gift cards delivered next day, to an enormous range of eGift cards from top name retailers, which are delivered instantly. Top brands such as Love2shop, John Lewis, Uber, Tesco, Argos, Deliveroo, M&S, Sainsbury's and many more. The onecode Gives The Ultimate Gift Card Choice
The onecode offers a huge range of gift cards and digital codes. It's so simple. You purchase onecode values today. We send them via mobile or email, and the recipient can redeem at onecode.co.uk on whatever they wish.
We have the best range available!
Get Started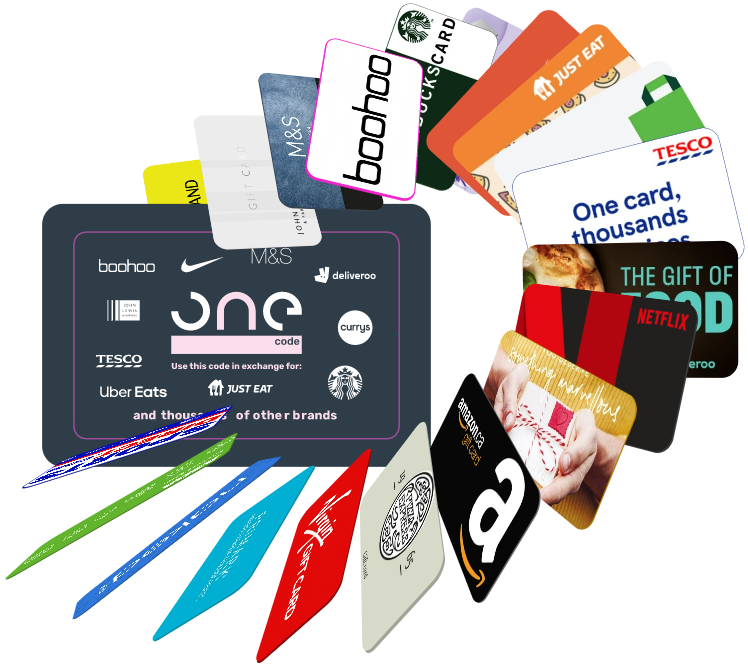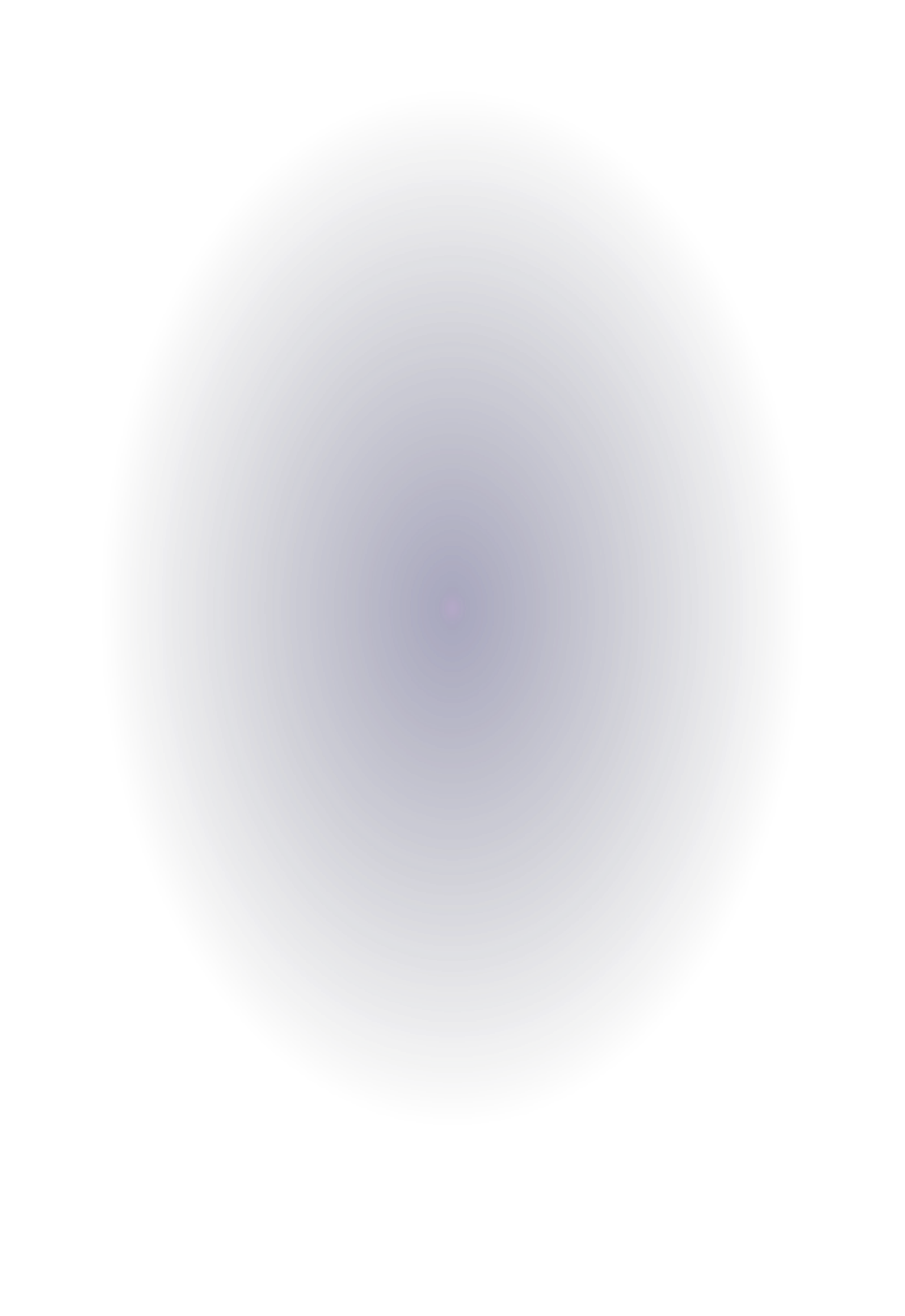 Why Choose The onecode?
The onecode Opens Up Your Very Own Online High Street!
Spend The Balance
Spend the balance on any number of gift cards and digital gift cards or physical treats on the Simply Thank You online store.
No Rush To Redeem!
Top up the balance at any time or save it for later - there's no rush to redeem!
Multiple Choices Of eGift Cards
You'll have access to a huge range of gift cards or eGift cards you can buy from one place without going from shop to shop.
Divide your Balance
Spend a little balance on one gift card, and a little more on an eGift card, or anything else you might spot on our online shop.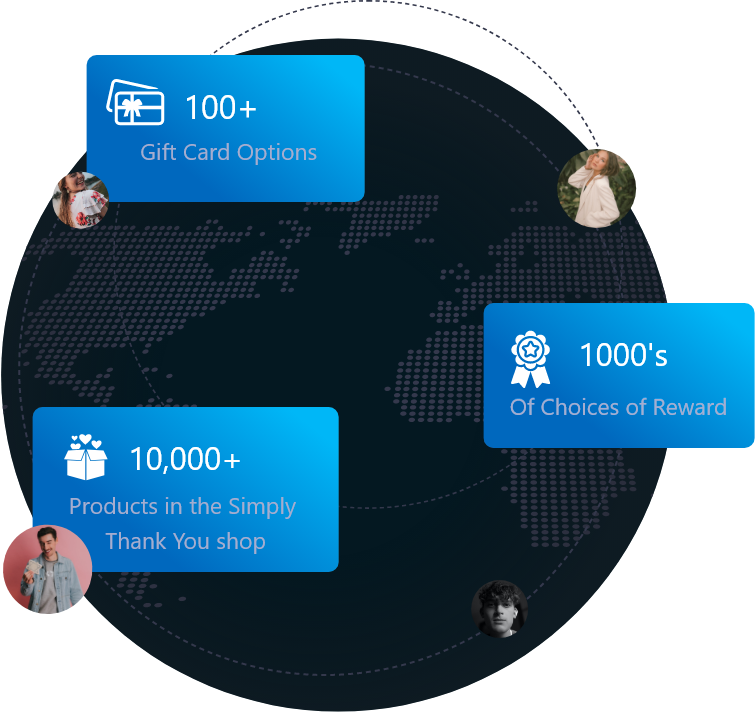 Join The 100'S Of Businesses Using The onecode To Reward, Recognise And Thank
Businesses like yours pick the onecode instead of choosing a multi store gift card or having to pick their own gifts. It's the smart way to reward employees and teams.
Get Started